Custom Banner Programs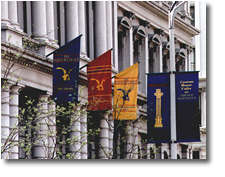 If you don't see something you like, just contact us. Our Design Team will create a custom banner program that will bring your shopping center, building, community center, street, or organization to everyone's attention.
Visit us at http://www.bradyandartists.com/ if your are interested in learning more about our Christmas, Holiday and Special Event Decor Designs.