Our Mission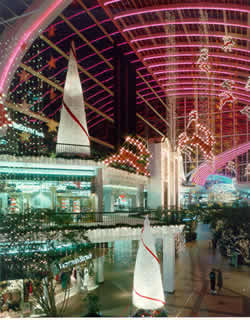 To provide lightpole banners, exterior Christmas decorations and lighting products to customers nationwide, eDecorSource.com is the e-commerce division of Thomas Brady & Associated Artists. eDecorSource.com represents the largest manufacturers of quality street banners, Christmas decorations and lighting products in the country.
Outdoor Christmas Decorations
We provide the finest outdoor Christmas and holiday decorations for commercial, municipal and residential decorating projects. All of our decor, including banners, signs, decorations and silhouettes are designed with high quality components and designed for years of service in your decorating projects. We carry the widest selection of large commercial Christmas decorations designed for decorating large buildings and spaces, both outdoors and indoors.
Specialized Decor & Design Services
For information on our other products and services, including enclosed mall holiday decorations, light show events, kiosks and retail merchandising units, visit our design division web site, providing light pole banners, exterior holiday decorations, light show events, enclosed mall decor,banner installation and storage